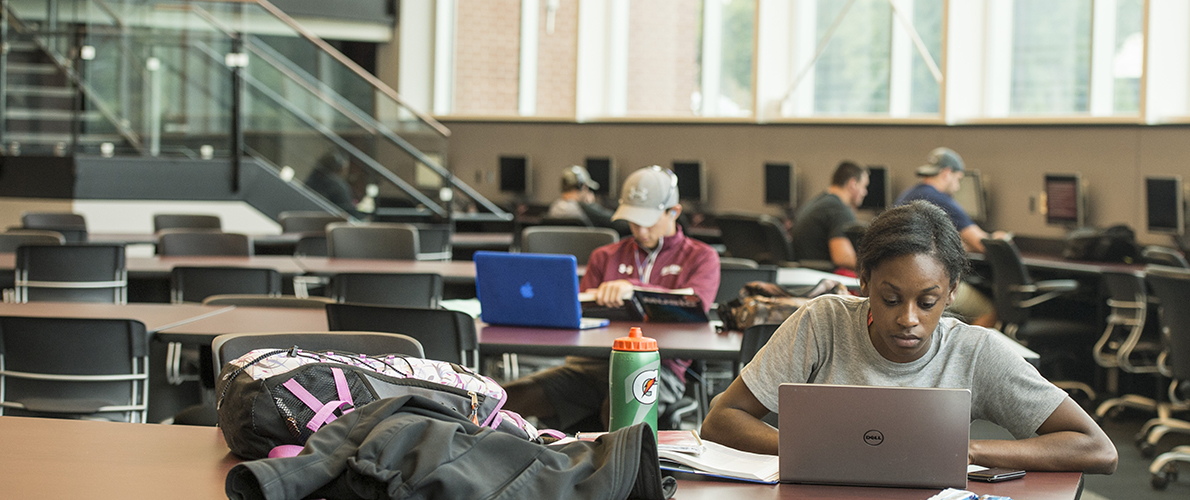 Poster Guidelines
Main Content
Poster Guidelines
The show walls for posters are approximately 47"w x 72"h. CURCA recommends a poster size no larger than 44" x 48". The recommended size for posters is 42" x 36". Check with your faculty mentor for more advice as your discipline may have specific requirements.
---
If you would like CURCA to print your poster, your submission is due by 3/25/17. You must submit your JPEG poster file in person via USB to the CURCA office in the Sttudent Services Building, Room 126 with your specified poster size in inches (42"w X 36"h, no larger than 44"x48").
Prices: $10/per linear foot
*** We are only accepting payments via debit dawg and will email you when we have your poster printed. Pick up location: Woody Hall, C 128.
---

If you would like Printing/Duplicating, Student Center Marketing and Graphics, Quigley Hall (Architecture Computer Lab Room 107), or Pulliam Hall (Operations Support Center) to print your poster, we recommend contacting them at least 10 business days before the forum. All posters are asked to be saved in pdf form.
---
Please visit Make Signs for a template. Try to select a lighter background to save on printing costs.  Allow for approximately 4-5 hours of your time to prepare/create your poster.  
Poster tips:
1. POSTER SIZE: After you have downloaded the design that you like, you will need to setup the proper poster dimensions.  Click on DESIGN [located at the upper left side of the screen]. Next, click PAGE SETUP or SLIDE SIZE (Customize Slide Size) [enter for the 40" width and 48" height]. You will notice immediately that the poster page will look proportional.
2. FONT SIZE: Suggested: Title 72 font size; Text--28-32 size font. Make sure it is readable from a distance.
3. LOGOS: You will need to include the Southern Illinois University logo that will be attached via email once we have received your abstract. Preferably, place logo in one of the corners of your poster.
4. AUTHOR(S): Check with your mentor to determine the appropriate list of additional individuals involved with your project to be included, if any. Sometimes there is an additional researcher who should also be given credit for the project. You must include your mentor's name and affiliation as an author, along with your name at the top of your poster.. 
Your faculty mentor will also be very useful for this process. It is important that you discuss your poster with your faculty mentor as there may be a different poster program they would recommend you to use.
What sections to include and what to put in them:
Please note that all of these sections are not required, nor is this an all-inclusive list; we are merely giving suggestions as to what others have included. Different disciplines have different standard methods of presenting information. In general, however, previous forum participants have included the following sections in their posters.
Divide your information into main sections and decide what goes in each section. For example:
Title

A title that describes your conclusion or question in non-technical terms
will attract more viewers to your poster

Introduction or Abstract

 

Format: APA Style

A statement that gives a quick overview of your poster. Include relevant background to provide a context for understanding the central question or theme of your poster. Define acronyms if you use them, and avoid lab jargon. You are to include your mentor's name, department name and your name. Be sure to consult with your mentor on other names that may need to be displayed. APA style formatting.

Objectives, Aims, Goals, or Problem

A concise statement of the goal, question, or problem. Include a hypothesis, if appropriate.

Methods

A brief description, diagram, or flow chart representing each key process or procedure used to test the hypothesis.

Results/Discussion

Describe the data collected and the methods used to analyze the data. Photographs, tables, or graphs should be as large as possible, easily interpreted, and labeled with a caption or figure legend.

Conclusions

Provide a summary, discuss significance of results, and key conclusions. Do the results support or not support the hypothesis?

References

Cite key publications in the text of your poster and list the references here. Include sources of any images or other materials used in the poster.

Acknowledgements

Thank the individuals, programs, and funding sources that contributed to the research. If you have any sources of funding, we recommend that you acknowledge those sources, and identify which funding came from what source.
Students in the arts have modified, added to, or left out sections as appropriate and have included examples of their work where relevant.
Now that you've identified the points you wish to cover, you need to collect the relevant information for your poster. Think about the best way to communicate that information to your reader. Different types of graphics communicate different types of information. A photograph, for example, may offer a good resemblance to the original but is limited to showing the external or surface view of an object. The message you wish to convey can be lost in the detail whereas a diagram could present a clearly labeled cross-section.
Poster Resources
http://www.makesigns.com/SciPosters_Templates.aspx
http://mcnair.siu.edu/links/posterresources.html